About Camaro Reviews for 2013 from Van Chevrolet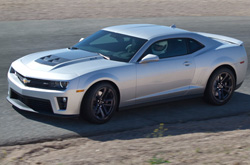 To begin reading Van Chevrolet's 2013 Camaro review, scroll down below the video. All Chevrolet dealerships in Phoenix are not alike. We feel it's our obligation to serve customers with quality Chevrolet reviews that set us apart from the typical dealership. Once you begin to read, you'll find that this article is overloaded with valuable features and information. Van Chevrolet is always available 7 days a week to answer questions you have. Do not hesitate to call us to speak with our Camaro specialists.
View our lineup of new Chevrolet Chevrolet Coupe, Convertibles
View a Walk-around Video of the 2013 Chevrolet Camaro
Introduction to the 2013 Chevrolet Camaro in Phoenix
Specs & Features Bullet List
Check out the 2013 Chevrolet Camaro to versus similar autos like the 2013 Nissan 370Z, Hyundai Genesis Coupe, Dodge Challenger and the Ford Mustang, and you will see that the 2013 Camaro scores higher those vehicles in quite a few areas. Scan the reasons see why!
2013 Chevrolet Camaro Cargo Space: 11.3 cubic feet
2013 Chevrolet Camaro Seats: 4 passengers
2013 Chevrolet Camaro 0-60 MPH in 4.7 seconds
2013 Chevrolet Camaro Colors: Rally Yellow, Blue Ray, Silver Ice, etc...
2013 Chevrolet Camaro MSRP: $23,345
2013 Chevrolet Camaro MPG: 17 city / 28 highway
2013 Chevrolet Camaro Body Style(s): Coupe, Convertible
Phoenix Chevrolet Shoppers: Learn About the 2013 Camaro's Features
2013 Camaro Safety Features & Chevrolet Warranty
Our Chevrolet Service Center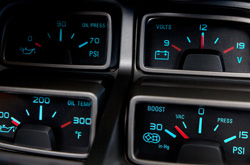 Our Chevrolet dealership in Phoenix is set near a number of nearby cities! So, you're a brisk commute away from having genuine OEM parts and work from Chevrolet technicians! We also protect our customers with a 12-month long warranty on repairs! To keep your Chevrolet in staunch working order, put it in the hands of Van Chevrolet's auto repair hot shots. Our techs can take care of a multitude of jobs - from strenuous stuff like Chevrolet electronics repair to less trying endeavors like battery and tire rotation and replacement. For budget, valuable Chevrolet car repair in Phoenix, the top place you should take your Camaro is Van Chevrolet. Save money on your next service appointment - click the link below to learn more.