Brake repair is one of the leading maintenance services we offer at Van Chevrolet. By ensuring your car's brakes remain in excellent condition, you're creating a safer driving environment for you and your passengers. 
Brakes that are worn down and ready for replacement offer little support and can often lead to accidents that would otherwise be avoidable. This is why we recommend that Chevy owners schedule an appointment with our service team to receive routine brake service at our brake shop in Scottsdale.
How Do I Know My Brakes Need to Be Serviced?
There are several warning signs to look out for when it comes to bad brakes. If you experience any of the issues listed below, your Chevy car is likely in need of brake repair in Scottsdale as soon as possible:
You hear a grinding or squealing noise when stopping
You need to apply heavy foot pressure in order to come to a complete stop
Your dashboard's anti-lock brake system light is on
Your car tends to jerk while braking
Each of the above issues indicate that your car is in need of brake service. Brake pad replacement is the most common service typically required if you find yourself experiencing these symptoms; however, if you let these issues continue, they may affect your rotors or damage the master cylinder, which is often very pricey to replace. To avoid this, we recommend having your brake pads replaced every 15,000-25,000 miles at our brake shop located onsite at Van Chevy.
Why Receive Brake Service at Van Chevrolet?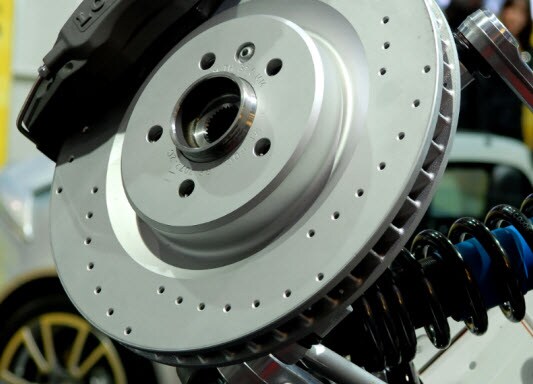 Our trained technicians have years of experience in the automotive field and are qualified to handle a variety of brake repair services near Phoenix. Whether you need your brake fluid exchanged, a brake pad replacement or new rotors, our team can take care of the job. From drum brakes to disc brakes, we have the tools needed to get your Chevy's brakes back in shape.
Contact us to receive further information about our brake services in Scottsdale. We have a team of professionals standing by to address your inquiries.