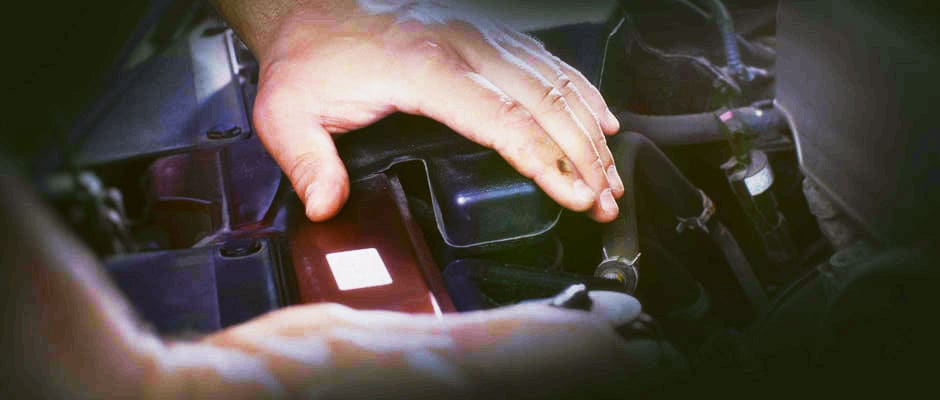 How Often Should I Bring in my Chevrolet?
Modern Chevrolets rank among the most reliable cars and trucks on the road. With proper maintenance, there's no reason that your Chevrolet shouldn't be able to last for decades to come. But adhering to a proper maintenance schedule is crucial for your vehicle's longevity.
The best way to ensure that you are maintaining your Chevrolet on an optimal service schedule is by checking the owner's manual or contacting your local Chevrolet dealer. Doing so not only maximizes the resale value of your car, but it also ensures that your vehicle will enjoy the full benefits of modern car manufacturing and the ability of today's Chevrolets to continue running nearly indefinitely.
In this article, we'll take a look at what new Chevrolet owners might expect from various service milestones.
15,000-Mile Service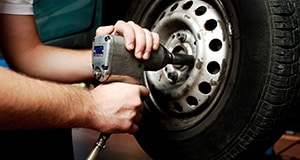 Many modern Chevrolets don't even require their first oil change until the 15,000-mile checkup. This is an almost unthinkable improvement from past eras when many cars were already experiencing serious mechanical problems by 15,000 miles. The only thing that you should expect your vehicle to need by its 15,000-mile checkup should be a tire rotation and an oil change. Even under conditions of extreme weather and abusive driving, most Chevrolets will not require wear-prone parts to be replaced at this early stage.
Oil Change - Drained and Replaced
Check All Fluid Levels - Top Up as Needed
Tires Rotated and Balanced
Check Air Filter - Replace as Needed
30,000-Mile Service
For the most demanding drivers and those operating their vehicles in the harshest climates, the 30,000-mile service stop may require swapping out parts like spark plugs, air filters and fuel filters. However, for the vast majority of drivers, the only thing that will need to be done at the 30,000-mile checkup is another tire rotation and an oil change.
Many of the Same Services from 15,000 Mile Interval
Check Brake Pads - Replace as Needed
Suspension and Shock Check
Check Fuel Filter - Replace as Needed
45,000-Mile Service
The 45,000-mile service visit is the first one in which the majority of drivers can expect that the service technician will recommend the replacement of parts. It is common for spark plugs, air filters and fuel filters to be replaced at or around the 45,000-mile mark.
Many of the Same Services from 30,000 Mile Interval
Replace Battery as Needed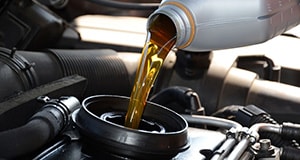 The transmission fluid will also be carefully inspected and may need to be replaced. The brake fluid and coolant may also need to be replenished or changed. The brake pads and rotors will need to be carefully inspected, and the pads themselves will often need to be changed.
The 45,000-mile mark is also the first point where the majority of drivers will need to start considering getting a complete set of new tires. While some tires for some drivers may last considerably longer than this point, at 45,000 miles, replacing all four tires becomes good preventive maintenance.
60,000-Mile Service
The 60,000-mile servicing of your Chevrolet will mark the point where almost everyone's vehicle will have needed, at a minimum, a replacement of such parts as spark plugs, air filters, oil and fuel filters and brake pads at least once. Original tires will usually have to be replaced by this point. The service technician will carefully inspect such parts as the starter motor, the cylinder heads, the fuel injectors, steering components and the drivetrain to make sure that undue wear is not taking place and that no potentially serious faults have developed.
Inspect Brake Rotors - Replace as Needed
Check for Wear on Belts and Hoses - Replace as Needed
90,000-Mile Service
By the 90,000-mile service stop, routinely wearing components like spark plugs, brake pads, fuel filters and air filters will have been replaced multiple times and may need replacement again. This is the stage at which the difference between the exacting and highly efficient parts seen in modern Chevrolets and those seen in prior generations of cars really becomes apparent. So long as the vehicle has been well maintained, transmissions, brake rotors, control arms, tie rods, fuel injectors and transmissions should not need repair or replacement. This is the goal of solid long-term maintenance: spending a little money up front to avoid spending the big money down the road.
Many of the Same Services from 60,000 Mile Interval
Top to Bottom Inspection
Check Spark Plugs - Replace as Needed
Inspect Vehicle Safety Technology Features
For more details about your Chevrolet Sonic, Traverse or Silverado 2500HD maintenance schedule, as well as any other model in the lineup, please consult your owner's manual or contact Van Chevrolet for further information.
Service Hours
Monday

7:00 am - 6:00 pm

Tuesday

7:00 am - 6:00 pm

Wednesday

7:00 am - 6:00 pm

Thursday

7:00 am - 6:00 pm

Friday

7:00 am - 6:00 pm

Saturday

7:00 am - 4:00 pm

Sunday

Closed