About Lund Cadillac Avalanche Reviews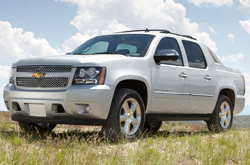 Please look below the video to begin reading a full review of the 2013 Chevrolet Avalanche. With the help of automotive writers, Lund Cadillac put together some of the topChevrolet Avalanche reviews you'll find anywhere. To make intelligent decisions when it comes to your next Chevrolet Avalanche purchase, don't guess! Each paragraph is bundled with information and Avalanche features in way that's easy to understand. Read on to see if the 2013 Avalanche should be parked outside your home.
Take a Video Tour of the 2013 Chevrolet Avalanche
Overview of the 2013 Chevrolet Avalanche in Phoenix
Bullet List of Avalanche Specs & Features
Comparing the 2013 Chevrolet Avalanche alongside against vehicles like the 2013 Nissan Titan, Ford F-150 and the Cadillac Escalade EXT, and you will notice that the 2013 Avalanche scores higher the competition in several areas. Check out our bullets to see why!
2013 Chevrolet Avalanche Seats: 5 passengers
2013 Chevrolet Avalanche Colors: Silver Ice, Fairway, Blue Topaz, etc...
2013 Chevrolet Avalanche MSRP: $35,980
2013 Chevrolet Avalanche 0-60 MPH in 6.9 seconds
2013 Chevrolet Avalanche MPG: 15 city / 21 highway
2013 Chevrolet Avalanche Body Style(s): SUV
2013 Chevrolet Avalanche Cargo Space: 45.5 cubic feet
2013 Chevrolet Avalanche Highlights, Features & Trims
2013 Avalanche Safety Features & Chevrolet Warranty
About Lund Cadillac's Service & Auto Repair Facility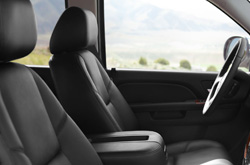 To get your Chevrolet Avalanche worked on by exceptional service techs, you don't need to wander far. Our Phoenix auto service center is a small trip away and we offer a 12-month long warranty on every job. If you dismiss getting dependable repair work, your Chevrolet Avalanche's health might shatter, so bring it to the well-versed mechanics at Lund Cadillac. Our techs can take on a wide array of jobs - from demanding stuff like Chevrolet shock and strut repair to less trying operations like fuel filter and front and rear brake pad replacement. What's more, Lund Cadillac offers one of a kind customer service and honest prices. The next time you come to our service department, take a coupon! Glide over and click the link under this paragraph for specials.