When it comes to reliability, Chevrolet is in the top of its class. That's the reason the Chevrolet brand appeals to millennials. From Chevrolet trucks to crossover vehicles, millennials are excited about owning a Chevrolet vehicle. According to a recent survey by Autolist that targeted millennials, the Chevrolet brand beat out other well-known brands in the industry.
Why Millennials Favor Chevrolet Vehicles
Technology appeals to millennials. When it comes to multimedia and entertainment features, the Chevrolet brand doesn't cut corners. Notable Chevrolet technology features include turn-by-turn navigation, Apple CarPlay, 4G LTE Wi-Fi and Android Auto. These features allow millennials to stay connected at all times.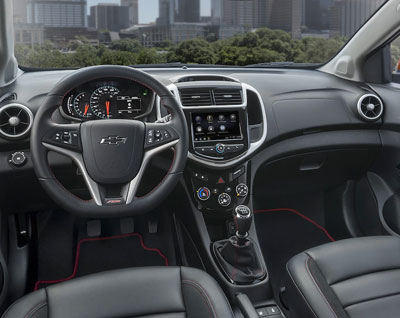 Another thing that's appealing about Chevrolet is the safety features. Millennials understand the importance of driving in a safe and secure vehicle. Key safety features include lane keep assist, blind spot monitoring, air bags and adaptive cruise control.
The Chevrolet brand offers a range of vehicles that appeal to millennials of various income brackets. Popular Chevrolet vehicles include the Chevy Spark, Chevy Malibu, Chevy Impala, Chevy Trax, Chevy Blazer, Chevy Equinox, Chevy Suburban and Chevy Silverado.
The Chevrolet brand offers vehicles that are exciting to eco-friendly millennials. This includes the Chevy Volt and the Chevy Bolt EV. The Chevy Volt is a plug-in hybrid compact vehicle. The Chevy Bolt EV is an electric vehicle.
See What Van Chevrolet Has to Offer
If you're in the market for a new vehicle, look no further than the Chevrolet brand. At Van Chevrolet, we offer a variety of vehicles on our lot. Whether or not you're a millennial, we welcome you to visit our Chevy dealership for a test drive. Visit our Chevrolet dealership today.