We've all heard of hackers. They're as much a part of the modern world as home computers, smartphones, and now smart cars. Those smart cars have weaknesses just like home computer networks have, and manufacturers are beginning to recognize the very real threat of car hacking today. There are sometimes hundreds of computer systems in a single smart car, making it prone to hacking just like any other network that relies on connectivity.
The serious danger is that many of those computers control vital features of the vehicle that make it vulnerable to attacks that go beyond mere inconvenience. Imagine a hacker being able to hack into your vehicle's sensitive safety features. It's a very real threat.
Is Your Car Safe From Hackers?
As is, it's very likely that your vehicle's systems aren't born safe from hackers. The innovations that hackers employ are as diverse as the systems in the vehicles themselves. And while this is scary, just be aware that there are things you can do to combat this type of behavior and keep your vehicle safe from hackers.
Ask yourself these questions: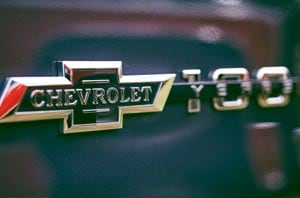 Do you have security software: You can get security software for your smart car just like you can get it for your phone or home computer. Make sure that you have the latest security software for your car.
Software Updates: When you update the software as recommended by your manufacturer, you're guaranteeing that you have the latest tools to combat any type of hacking on your system. This doesn't always mean that you're safe, but it's one essential ingredient to making sure that your car is protected.
Manufacturer Notes: Keep up with your manufacturer! They're the people who know the most about your vehicle, why it was made, how it's made, and exactly what it can do for you. They're the people who will tell you what software to keep, what apps work with your vehicle, and they're also the people who will tell you when you need to update that important software. It's essential to keep up with your manufacturer.
Learn More Today
We invite you to contact us today to discuss anything you want to discuss about Chevrolet vehicles, but since this little primer was on hacking, we invite you to call in with questions or suggestions of your own that we can pass along to our customers.