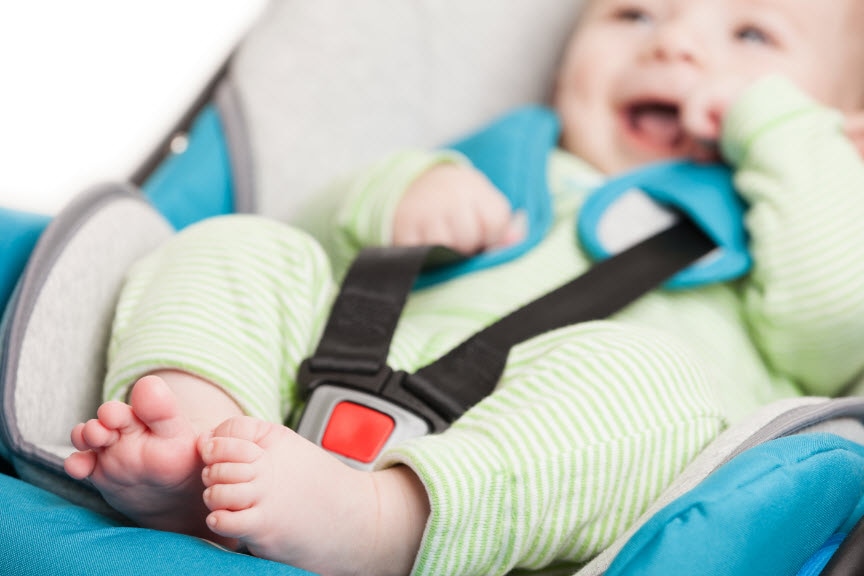 If you're holding on to that old car seat in hopes of reusing it, you might want to reconsider. In fact, if it's more than a few years old, it's likely time to toss it. Every car seat has an expiration date, which may sound odd given that it's a car seat, but it's there for an important reason: to keep your child safe.
Why Do Car Seats Expire?
Would you use a car seat made in the 70s? The 80s? The answer is likely no, and for good reason—it isn't safe! This is the same attitude that parents should have towards any car seat that has passed its manufacturer-given expiration date.
Safety standards are always evolving, and while your car seat may appear similar to newer models, it could be lacking some of the latest technology or may no longer meet government standards. Plus, you never know how years of wear and tear could have affected your child's car seat.
"The technology changes over time, especially in this field — we have such great computer models now, and people learn new things about car seats every day," aid Lorrie Waker, a technical advisor and training manager at Safe Kids Worldwide. "They've done so much more work on the product, and they know that they now have a stronger plastic or a stronger titanium."
How Do I Know If My Car Seat Has Expired?
The lifespan of a car seat can be anywhere from six to ten years after the original date of manufacture (not purchase). If your car seat falls into that range, check the label on the side or bottom to see when it was made and the "Do Not Use After" date.
If your car seat has expired or is close to expiring, you'll need to take the proper steps to replace it.
Is It Safe to Buy a Used Car Seat?
Car seats are pricey, and sometimes purchasing a used car seat makes more financial sense than buying a new one. However, it's important to follow these regulations when getting a used car seat:
Buy one from a trusted source
Double check that the seat has all of its parts, labels and instruction manual
Make sure the car seat has never been in a moderate or severe crash
Visit the National Highway Traffic Safety Administration's website to see if the car seat has any recalls and to register for recall notifications