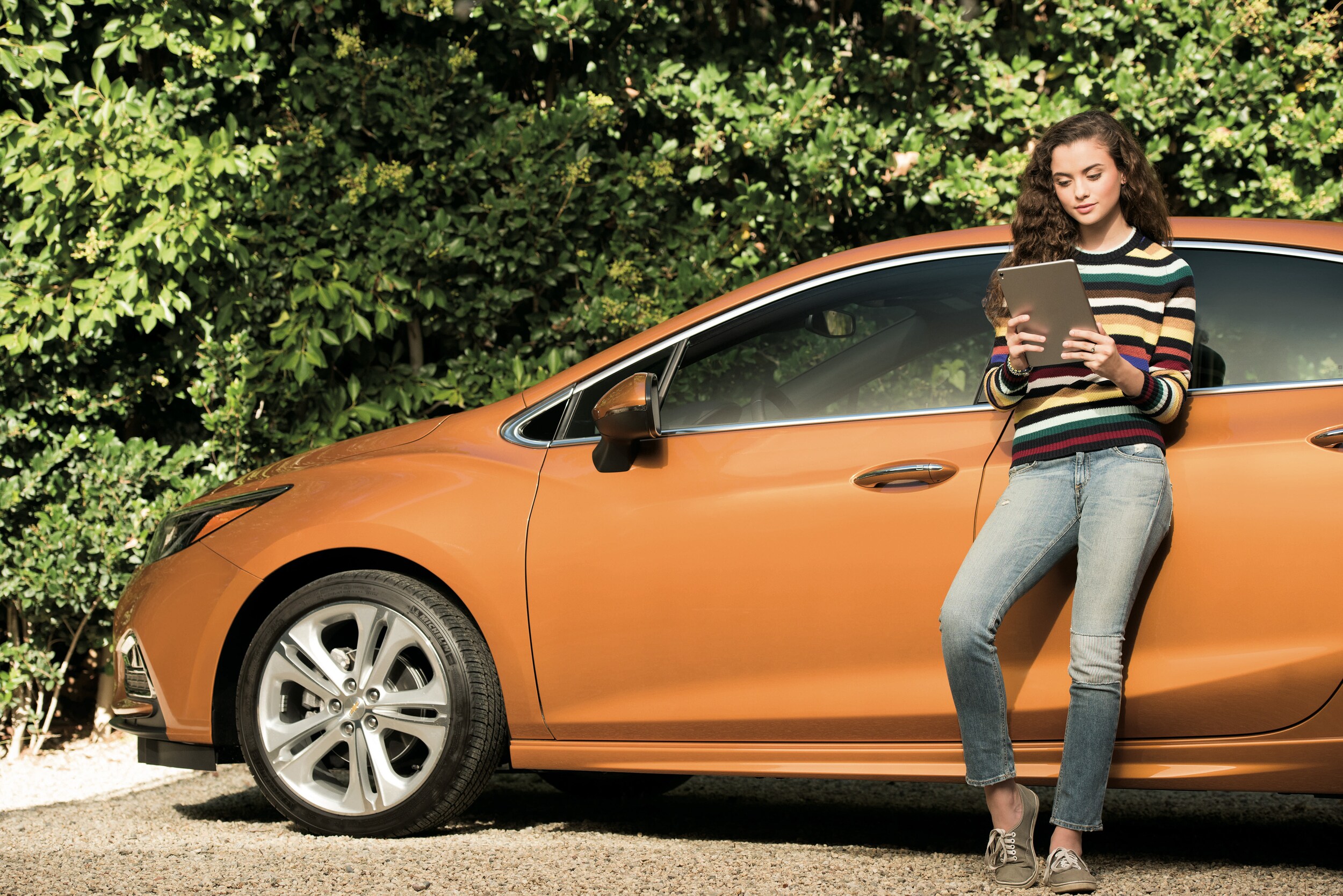 Whether you use your car's Wi-Fi to respond to work emails or to keep the kiddos entertained on long car rides, you know how easy it is to run through your data. However, Chevy is teaming up with AT&T to make data drought a problem of the past.
Chevy was the first to offer in-cabin connectivity throughout its lineup, which has proven to be incredibly popular with drivers. In fact, Chevy owners used over 4 million gigabytes of data combined last year, a nearly 200 percent increase from 2015 usage. This growth inspired Chevy to offer its customers even more streaming power in the form of an unlimited prepaid data plan, becoming the first automaker to do so.
"We have contractors bidding jobs in their Silverados, families streaming movies in their Suburbans and Malibus and everyone tapping into the cloud for music," said Alan Batey, president of GM North America and global head of Chevrolet. "With the most affordable unlimited 4G LTE data plan in the auto industry, the widest availability of Apple CarPlay and Android Auto and new connected services like OnStar AtYourService, our momentum can only grow."
For a monthly rate of $20, Chevy owners can enjoy limitless connectivity within their vehicle. From streaming television shows to jamming out to the latest music, the Wi-Fi hotspot supports a variety of online activities.
To learn how you can update your data plan, visit OnStar.com. Or, if you're interested in getting behind the wheel of a new Chevy equipped with a 4G LTE Wi-Fi hotspot, stop by Van Chevrolet and speak with one of our friendly salespeople.