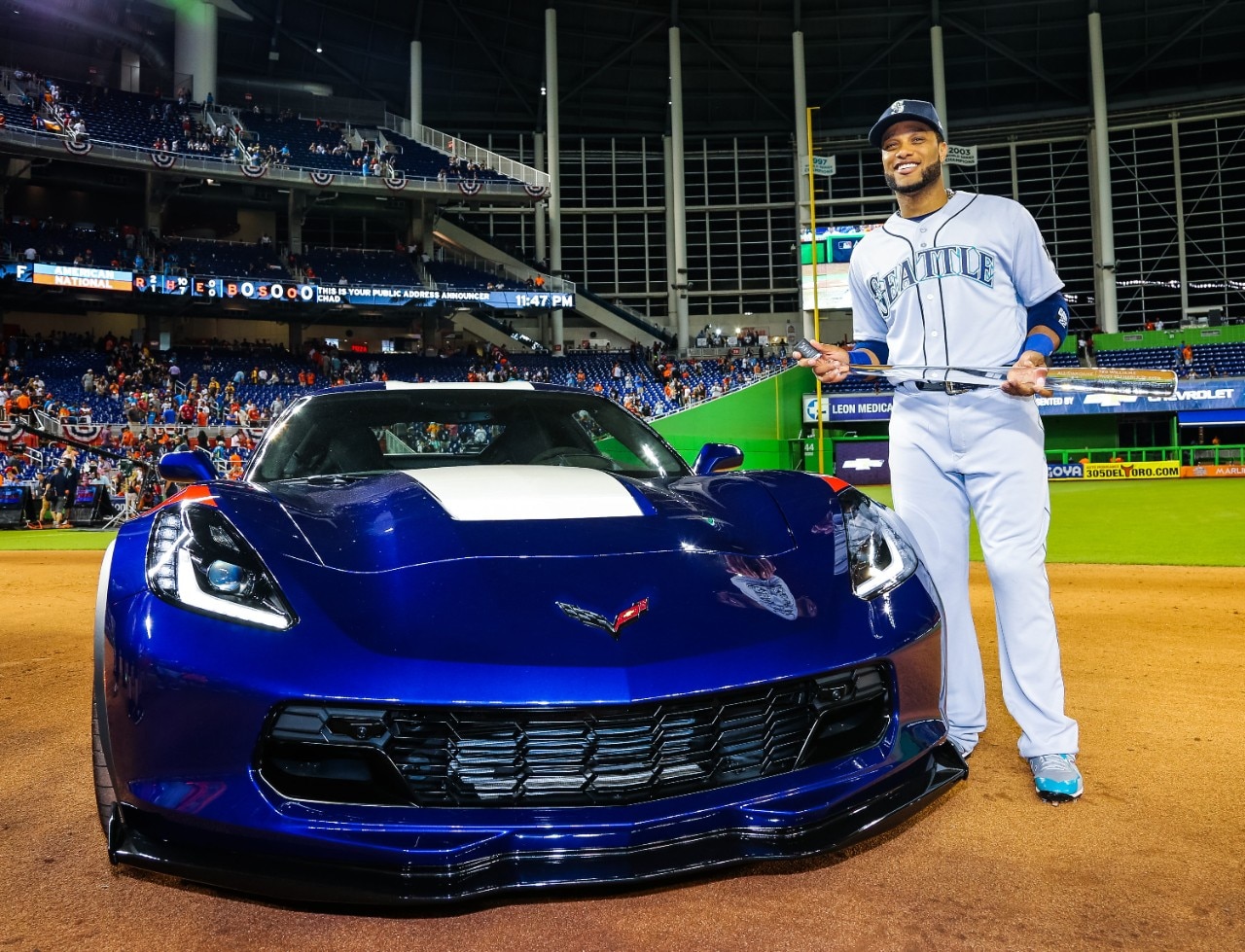 Robinson Canó knocked it out of the park during the Major League Baseball All-Star Game, scoring the prestigious title of Most Valuable Player. However, that's not the only award he took home that night! The talented Seattle Mariners second baseman was also the recipient of a brand-new 2018 Corvette Grand Sport, courtesy of Chevrolet.
"At Chevrolet, we appreciate the positive effect that playing sports has on our kids and that is why it is so important for our brand and our dealers to support baseball at every level," said Brian Sweeney, U.S. vice president of Chevrolet. "Robinson Canó turned in a tremendous performance tonight and is an excellent example to all baseball fans, and especially our kids, that hustle, determination and teamwork are what wins."
As the official vehicle sponsor of MLB, it's customary for Chevrolet to give a new car to the winner of the MVP title. This year, Chevrolet offered a choice between the Colorado ZR2 and the Corvette Grand Sport. However, Canó had his mind made up way before the game even started.
"You know what, to be honest, I almost bought that car three years ago. But I was like, you know what, I'll get it later. And look at what happened tonight," said Canó.
About the 2018 Corvette Grand Sport
The iconic Corvette Grand Sport has a storied history, one that makes it the perfect model for true driving enthusiasts. The latest iteration wears heritage-inspired styling, but there's nothing old school about this sports car's performance—in fact, it packs a 6.2-liter V8 engine capable of 460 horsepower and 465 lb-ft of torque. To learn more about this new model or to see our Corvette inventory up close, visit us today!