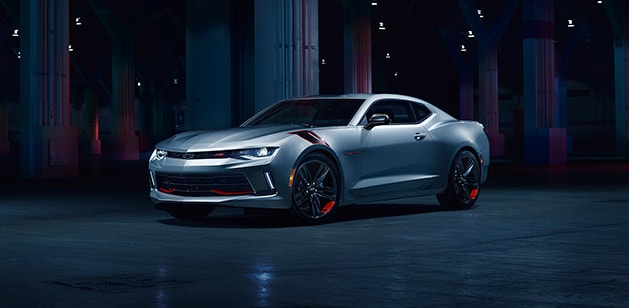 Chevy is taking style to the max with its all-new Redline special edition series. Available on a range of models, Redline gives Chevy fans the opportunity to further customize their favorite models with hot red-and-black flair plus model-exclusive features.
Originally debuted at the 2015 SEMA Show as a concept, Redline edition garnered a lot of attention and interest from car and truck buyers, so much so that Chevy decided to make it a reality. Now, nine vehicles—including cars, trucks and crossovers—are slated to receive Redline editions by the end of 2017, making it the largest special edition series ever offered by the automaker.
"Redline is another example of Chevrolet bringing SEMA concepts to showrooms," said Brian Sweeney, U.S. vice president of Chevrolet. "The SEMA show has proven to be a great way to identify customization trends in the industry, and quickly apply those trends to our most popular Chevrolet models. Based on the strong interest Redline attracted at the show, we believe they will be very popular with customers looking for standout cars, trucks, and crossovers."
?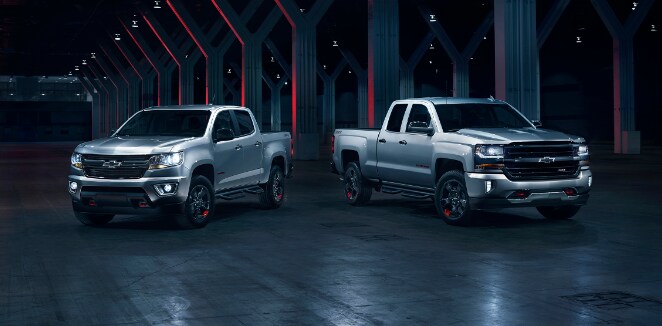 The following models will be offered with Redline special editions: Camaro LT/SS, Cruze LT, Colorado LT, Equinox LT, Malibu LT, Silverado Double Cab LT Z71/Crew Cab LTZ Z71, Traverse Premier and Trax LT.
All equipped models will feature black Chevy bowties, blacked-out grilles, black wheels with red hash marks and black nameplates with a red outline. On top of that, each individual model will be available with treatments unique to the vehicle-type and customer preference. For example, the Silverado and Colorado Redline editions will show off with red tow hooks, while the Camaro Redline will receive motorsport-inspired black hash marks above the wheels.
Silverado Redline editions are the first to go on sale, and the rest of the lineup will be available by the end of the year. To learn more, or to place your order for a special edition Silverado, contact Van Chevrolet today.