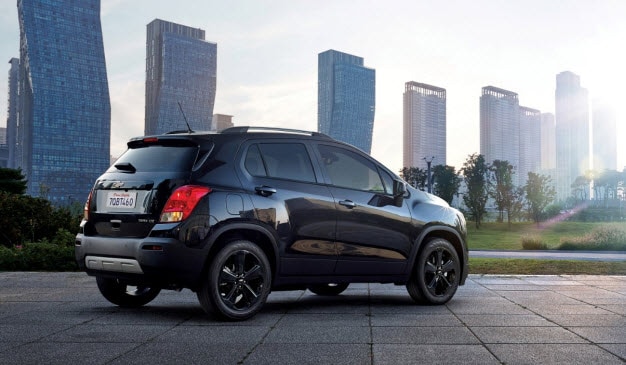 Sneaking into Van Chevy later this month is the brand-new Chevy Trax Midnight Edition. The all-new model, which is based on the LTZ trim, will sport a collection of all-black features designed to give the vehicle a dramatic, menacing appearance that will set it apart from standard Trax models.
The brand-new 2016 Chevy Trax Midnight Edition is the perfect car for Trax lovers who want their crossover to stand out from others on the road. It comes with black wheels, door handles, bezels, beltline molding and a black rear license plate applique. The interior of the vehicle strays away from the all-black theme, sporting floor mats with gray piping and seats trimmed with gray accents. Additionally, the Midnight Edition features components offered on the LTZ Trax, including rear parking sensors, 18-inch alloy wheels, heated front seats, a 7-speaker Bose audio system, an auto-dimming rearview mirror and a six-way power driver's seat.
Underneath the hood of the new Midnight Edition Trax will sit a 1.4L turbocharged engine, generating 138 horsepower and 148 lb.-ft. of torque, which will be supported by a six-speed automatic transmission. Check out the new model when it lands at Van Chevy later this month and take a look at its incredible features.