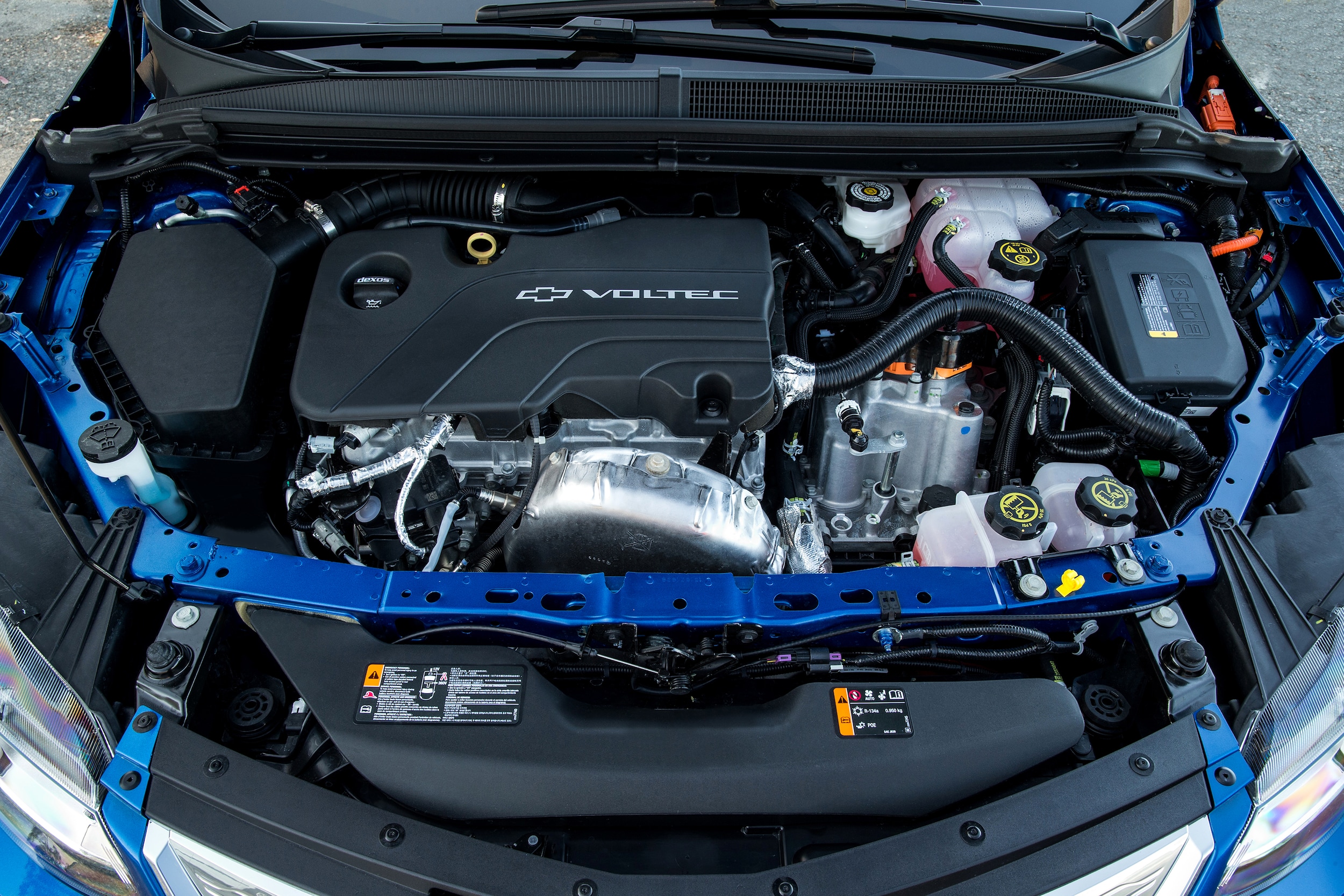 It's the beginning of a new year, which means there is no better time to get behind the wheel of a fresh ride! If saving money and going green are high on your list of resolutions, then you'll surely be impressed by the award-winning 2017 Chevy Volt. Appearing on the 2017 Wards' 10 Best Engine List for the second consecutive year, and the third overall, the Volt is a proven performer with an eco-friendly side.
"The Chevy Volt propulsion system wins a spot on the Wards 10 Best Engines list for the second year in a row for three reasons," said WardsAuto Senior Content Director Drew Winter. "It has a torquey, fun-to-drive personality. It offers impressive electric-only range of 53 miles and efficient gasoline-powered range whenever you need it for anxiety free driving. That is flexibility unequaled in the automotive world. And despite imitations, it continues to be one of the most unique and innovative propulsion systems ever mass produced."
The Volt is on its way to becoming a regular on the Best Engine list, and when you test drive the hybrid at our Phoenix-area dealership, you'll understand why. The Volt quickly disproves the stigma that hybrids under perform compared to gas-powered vehicles, and has earned recognition for its responsive acceleration, smooth ride and sport-inspired handling. Even when in all-electric mode, the Volt keeps up with the pack.
Under the hood, the Volt is equipped with a hybrid drivetrain consisting of a 1.5-liter gas engine/generator, two electric motors and an 18.4 kWh lithium-ion battery pack. The battery pack is a lot different than what you might find on other hybrids—while it can be recharged through a charging cable, it also harnesses energy through regenerative braking and the power-generating engine. All of these components work to produce the aforementioned 53-mile pure electric range and 106 MPGe, as well as 420 miles of total driving range.
"Our Global Propulsion Systems engineers are humbled by this industry accolade. The team worked hard to give the Chevrolet customer more, including more EV range and more EPA-estimated fuel economy, than the previous generation Volt," said Dan Nicholson, vice president, Global Propulsion Systems. "Winning this award for two consecutive years highlights our company's efforts and success in providing customers with an innovative and industry-leading propulsion system."