Used Cars for Sale in Scottsdale
When you shop for a new car, you have many options available as to the kind of car you get and where you buy it. You'll also need to think about whether you want to get a car new or used. Fortunately, our premier dealership in Scottsdale offers an expansive, ever-changing inventory of vehicles to give you the best possible options when it comes to getting your next car. We also have a helpful, customer-oriented staff on hand to answer questions you might have about the benefits of getting a new or used car and car shopping in general. If you're ready to start shopping for your next Traverse, Silverado, Suburban, or any other Chevrolet vehicle, we encourage you to contact us today.
Benefits of Buying Used Cars
You have two options when it comes to buying a car, which is to get one either new or used. Buying a new car gives you access to the latest features, safety, and technology. It also lets you give your car a custom finish, down to the wheel size and color and the paint color. But if you prefer to save money and relinquish some of those customization options, a used car may be your best option.
When deciding between a new or used car, many people choose a pre-owned vehicle for the cost savings. Buying a used car instead of a new one means that you can save potentially tremendous amounts of money off the sticker price. When you buy a used car, you won't have all the options available for a personalized finish. However, you'll spend less money than you would on a new car, and you may even be able to get more amenities for a better deal.
One expense that you'll avoid with a pre-owned car is the sales tax, which is determined by the state and can add a significant amount of money to the cost of the car. When you buy a car used, you also generally have lower insurance payments too. Registration fees, which start to decline after the first year, are also lower for a used car. When you buy a used car, you typically get more favorable financing rates, too. Whether you choose to lease a car or take out a loan, your monthly payments are normally less when you get a pre-owned car instead of a new one.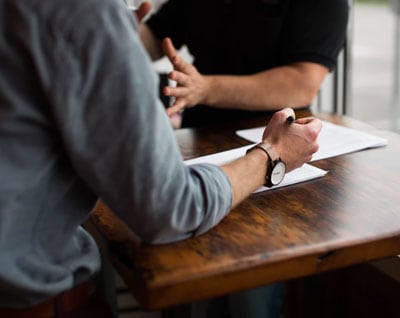 Quality Used Cars for Sale
After deciding on a car that you want to get, and perhaps after taking one for a test drive, you may be ready to make a purchase. Before you do, however, you'll want to know that the car you're about to spend money on is a good deal. We ease your worries by putting every car that reaches our lot through an extensive inspection process. Every inch of our cars is inspected to make sure there are no underlying problems. If you have questions about the inspection process, our knowledgeable mechanics will gladly explain.
Buying a car is a big decision, and it comes with many considerations. If your main goal is to save money and get the best value, a used car is probably the right choice. We have many used vehicles to offer, and more arrive all the time. If you see a car you want to test drive in our current inventory, don't hesitate to call or visit our website to make an appointment.